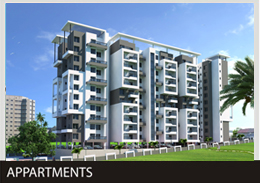 Windows Phase 1&2 Update as on May 14th ,2016
Wing B&A Maintenance fund collection in a separate account is started.
Amenities work like play area and jogging track is started.
Solar water heater and gas pipeline will start working after minimum 30% occupancy.
10+ CCTV is installed in and around Wing A & Wing B.
Windows Phase 3 Update as on May 14th 2016
Phase 3 sanction from PMRDA for 9th and above floor is being submitted .Some change in PMRDA may result in delay in approval of all floors.
Phase3 ,7th floor is being casted and Site office is being shifted to Wing D.
Phase 3 plan has been Approved by Collector pune and NA order received.
For Phase 1&2 Members:
All members allocated in Wing A &B are supposed to pay maintenance since Jan 2016. For Phase 3 Members:
Members allocated above 8th floor ie 9th till 13th floor has to pay EMI as per GBM.